Sunday, November 24, 2019
6:00 - 8:00 pm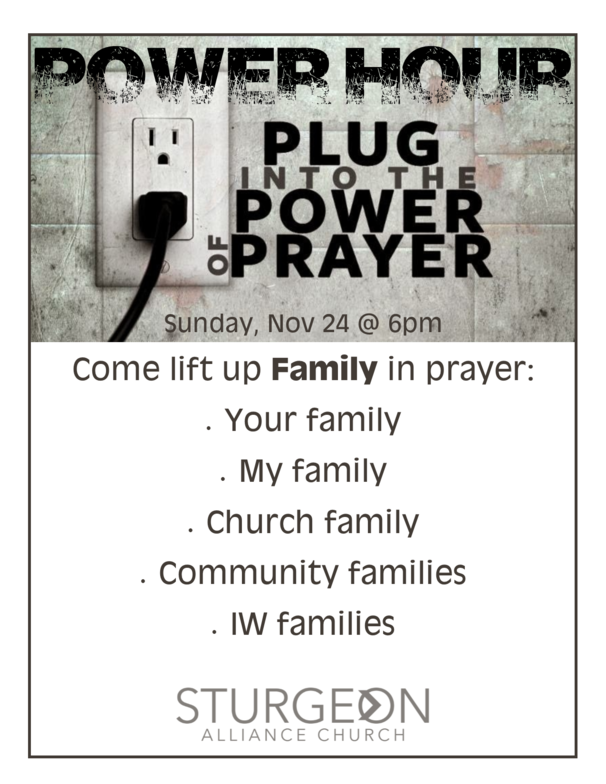 We, as a church, are going to come together and plug into God's power through prayer. The theme for this Power Hour will center on "Family". We are going to pray for individual families in our church, our church family programs and initiatives for the upcoming Christmas season, families in our communiuty, the global chburch family of which we are a part of.
We are going to embrace our One Prayer 2019 from Eph 1:15-23 as we pray wisdom, power and fulness for family!
*Childcare will be provided too - so come as a family!